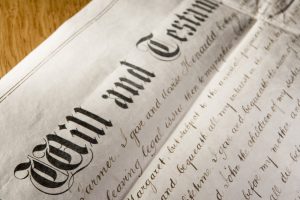 In Utah, a Last Will and Testament is a probate document that appoints a personal representative to oversee the distribution of your estate, directs how and to whom your assets will be distributed, appoints a guardian to care for your minor children, and, among other things, can give your burial preferences.
A Will does not automatically grant your personal representative authority or power over your estate.  Rather, a Will must be probated by filing it with the District Court in your area.  After all your beneficiaries are notified and given an opportunity to respond, the Court can then grant your chosen personal representative the authority to administer your estate according to your desires.  The same is true for appointing a guardian of your minor children.
A Will must be properly executed and witnessed to be valid in Utah.  A handwritten Will can be valid as long as the entire document is written in the testator's handwriting.  Utah will also recognize a Will as valid if it was validly executed in another jurisdiction.
The attorneys at Slemboski & Tobler would be happy to assist you in drafting and properly executing a Last Will and Testament.  Also, click here to review the Wills section of the Utah Uniform Probate Code.