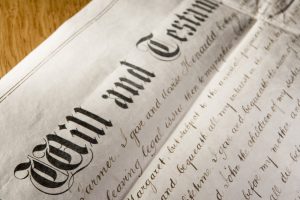 In Utah, a decedent's small estate may be collected through a simple affidavit.  This excludes real estate, but may be used to transfer bank accounts, stocks, or up to four vehicles.  The requirements to use a Small Estate Affidavit include:
The decedent resided in Utah at the time of death, or the decedent's property is located in Utah;
The person who signs the affidavit is a surviving spouse, child, or other heir of the decedent or, if the decedent had a Last Will and Testament, is named as a beneficiary under the will;
The person who signs the affidavit is entitled to receive the property;
Thirty days have passed since the decedent's death;
No person has been appointed or is seeking to be appointed as personal representative or executor of the decedent's estate through a probate, either in Utah or in any other state; and
The value of the decedent's entire estate subject to probate, less liens and encumbrances, does not exceed $100,000.  If, however, the affidavit will be presented to the Utah Department of Motor Vehicles (DMV) to transfer title to any motor vehicles, trailers, or boats owned by the decedent, their value is excluded from the $100,000 maximum.
If you believe a Small Estate Affidavit can help you collect a deceased loved one's estate, contact the attorneys at Slemboski & Tobler to discuss your situation and have an affidavit drafted for you.