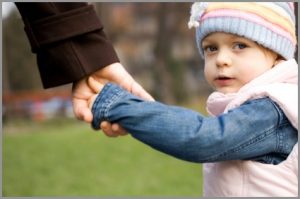 A paternity action is a lawsuit to determine the rights and responsibilities of unmarried parents. The issues to be resolved are the same divorcing parents must face regarding children; including child custody, child support, parent-time, child care, tax benefits, and any other issues involving children.
Click here to read more about these issues.
Of course, a paternity action is not a divorce, so property and debt division, alimony, and other marriage specific issues are not applicable.  Also unlike a divorce, in which the action may be filed wherever either parent lives, a paternity action must be filed in the county were the child or children reside.
A paternity action can also be filed by either parent to solidify the father's rights to the child, or force a DNA test to either prove or disprove the man is the child's biological father.  Before a paternity action is filed, a father has very few legal rights to his child. So few rights in fact, a mother may be able to give the child up for adoption without notifying or getting the consent of the father.
In addition to filing a paternity action, a father must also register as a putative father with the Utah Department of Health before he is fully, legally recognized as a child's father.
Click here to learn more about this registration requirement and process.